Whatever you're looking for, we can help.
From our personal training to health care services and ​​​​​​​equipment, we've got what you need to succeed.
Energy Flows Where Intention Goes
Choose Focus for your fitness training needs.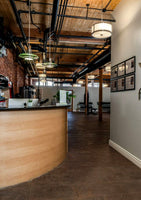 Your Goals & Success Are Important to Us
First, congratulations! The hardest fitness decision to make has already been made; you decided to start. Let's help you with your next decision: where.
Focus Personal Fitness Studio is a fitness, health, and wellness facility in Kingston, Ontario. We have a professional personal training team who will build you custom programs and be your biggest supporters, helping you achieve your goals.
Our members include busy professionals, retirees looking to improve their health and maintain active lifestyles, people recovering from injury, and elite-level athletes training for their next event.
​​​​​​​Let us build a program to get you started, keep you challenged as your needs grow and change, and help you focus on a path to lifelong wellness.
Book a Consultation
New to Focus? Take a tour.
See what makes Focus Personal Fitness different.
​​​​​​​Take a virtual tour of our uniquely designed, private fitness studio.
Take a Virtual Tour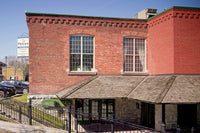 Home Fitness Products
If you want to add some equipment into your routines to add a level of difficulty or to push yourself, we've got you covered. 
​​​​​​​We've tested and shopped a variety of fitness products and we think they offer excellent value and quality.
What Our Clients Are Saying
Randy and his colleagues are all just what you would want in professional trainers: knowledgeable about different types of injuries, sensitive to their client's needs and insightful as to the best way to get the most from their clients. It is a great space to work out in and everyone there is friendly and warm.

I can't say enough good things about Focus Fitness!

Beth Kelley
The space is like being in an art gallery. It is the cleanest gym I've ever been in. The trainers are all friendly toward all the clients.

It is a truly beautiful, encouraging, and safe space to train in—even for beginners like myself.

Wendy G.
Before Focus Fitness, we found it extremely hard to be consistent with the gym whether it was with a personal trainer or on our own. As two girls in our twenties, we did not have much confidence when it came to exploring new equipment at the gym either.

The past couple of years working with our personal trainer has not only taught us proper technique and how to use different machines, but has grown our overall confidence exponentially. You'll never walk out of the gym feeling worse than when you walked in and that's all thanks to the supportive staff and welcoming clients.

We are so lucky to have found Focus Fitness Studio and would highly recommend them to anyone we know.

Camryn and Jessica Smith
Extremely caring staff. These people know what they are doing and will always do their best to challenge their clients to push themselves.

I've had some amazing progress in my time at Focus and I look forward to seeing everyone each time I go in.

Ben Locke
If you have a fitness goal, the staff at Focus will help you reach it. In 4 months I went from completely out of shape and unable to run for more than a few minutes without stopping, to passing a required fitness test for a career in law enforcement. Ron created and adapted routines for me based on my goals, increasing the difficulty as I progressed and kept me motivated and focused on the end result.

I could not be happier!

Jessica Meeds-Turnbull
Truly exceptional trainers with delightful premises, clean and well-equipped. I love it here. Handy to have a physio and other related services in the same place.

This is an outstanding operation.

Len Anderson
I really enjoy working with Ron Leyenhorst. He is easygoing and enthusiastic. His commitment to working out is contagious. All the staff at Focus are very friendly, and the workout areas are clean, and I often see ongoing sanitizing. 

I very much enjoy working out at the Focus Fitness Studio.

Richard
Focus Fitness is a fabulous place to take your training to another level.

The equipment, space and expertise are second to none!

Andrea Blackwell
Training at Focus has become a key component of my efforts to support my physical and mental health. I think of my training at Focus as an investment in my current and future physical and mental health. 

It pays off in small and large ways every day.

Marcia F.